We're happy to announce that we've entered into an agreement to become the Norwegian distributor for Silverson Machines.

For more than 70 years Silverson has specialized in the manufacture of quality high shear mixers for processing and manufacturing industries worldwide.
With customers in over 150 countries, and serving industries as diverse as food, pharmaceuticals, cosmetics, luboils and petrochemicals, Silverson has become the world leader in the field of high shear mixing. Time after time, companies specify Silverson mixers as the "standard" equipment for their manufacturing process.
Scale-up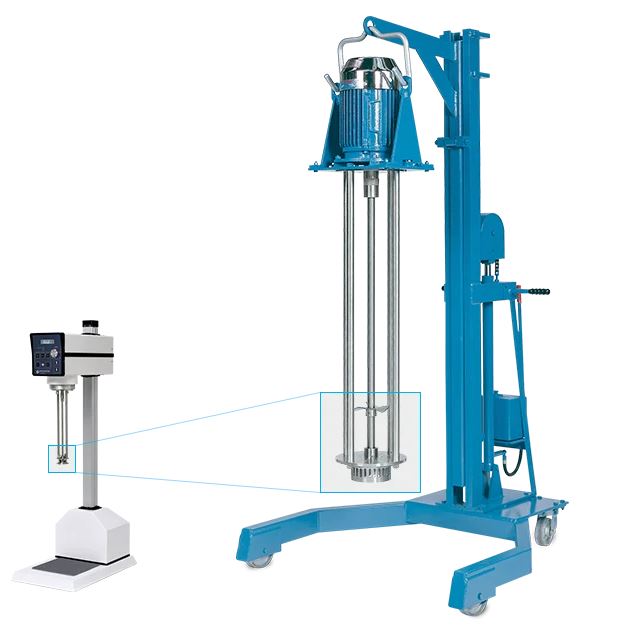 With over 70 years' practical experience, Silverson has the expertise and know-how to help you scale up from the laboratory or pilot plant to full production. It's a critical stage of any process, and it is increasingly seen as a vital factor in decision-making when specifying a new mixer. The demand for ever more accurate scale-up has led to a growing emphasis on scientific research by manufacturers and academics alike.
There are theories and formulas put forward as the key to successful scale-up, but the mixing characteristics of high shear rotor/stator mixers are complex and no single rule can reliably be applied. Rotor tip speed, workhead design, power input, volume turnover, liquid rheology (characteristics of the liquid under shear) and viscosity all affect the end result. Silverson is working in partnership with some of the world's leading academic research projects for the advancement of high shear mixing technology, and this pioneering work, combined with over 70 years' practical experience in helping clients with some of the most difficult mixing challenges allows us to offer unrivaled expertise when it comes to scaling up.
Part of the key to our success – and that of our clients – is the accuracy with which we can predict the performance of our production scale mixers based on laboratory trials. There's no point using a laboratory mixer capable of speeds of 25,000 rpm or more if the results cannot be replicated in production. That's why our laboratory mixers are designed and built to the same tolerances as our production units; comparable rotor tip speed and shear rates across our entire product line means scalable results, every time.