Apera Instruments
Apera Instruments provides all types of scientific instruments and sensors for measuring pH, ORP, conductivity, TDS, salinity, dissolved oxygen, turbidity, and ISE with our industry-leading technologies, quality control system and customer service.
They've been focusing on the development of electrochemical water analysis instruments and sensors since 1991. More than a million pieces of Apera products are being used by customers in over 50 countries. All the products are CE and RoHS certified and are manufactured by our ISO 9001:2015 certified manufacturing base.

Honeywell Research Chemicals
Honeywell has been committed to innovation in inorganics, solvents and other essential chemicals for more than 200 years. Our rich history dates back to 1814, when German chemist Johann Daniel Riedel successfully manufactured pharmaceutical products, providing a foundation for the chemicals industry.
With our main portfolio brands, Honeywell Burdick & Jackson™, Honeywell Riedel-de Haën™, Honeywell Fluka™, and Honeywell, you will find a broad range of solvents and essential reagents for analytical and chemistry laboratories including Hydranal™, Chromasolv™ and many other high-quality premium chemical products providing you with more of the quality and consistency you expect, and above all more choice.
Visit Honeywell Research Chemicals' website for more information

Kern & Sohn GmbH
Mechanikus Gottlieb KERN founded his company in 1844 and manufactured the most accurate balances of its time. His business became the core cell of the internationally famous, southern German precision balance manufacturing.
Over 170 years of experience and the devotion to quality has enabled us to become specialists in the weighing field with the KERN brand standing for precision and reliability. We are an independent, medium sized family business, in its 7th generation, registered in southern Germany.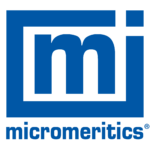 Micromeritics Instrument Co.
Micromeritics Instruments Corporation is a global provider of solutions for material characterization with best-in-class instrumentation and application expertise in five core areas: density; surface area and porosity; particle size and shape; powder characterization; and catalyst characterization and process development.
Micromeritics serves industries from oil processing to pharmaceuticals and works at the forefront of characterization technology for next generation materials such as metal-organic-frameworks and nanocatalysts. Engineering optimal solutions for every user is a defining company characteristic.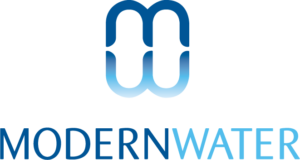 Modern Water
Modern Water Monitoring is an expert in the design, development and sale of analytical instruments and technologies for monitoring acute toxicity, trace metals and environmental contaminants in water, soil, food and industrial process streams.
The company leverages its knowledge of bioluminescence, voltammetry and leading immunoassay technologies to create products that provide rapid and reliable results in critical processes. The company serves customers in a diverse range of industries including: municipal water, oil and gas, food and beverage, academics, environmental remediation, pharmaceutical and mining.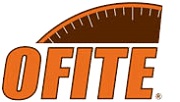 OFI Testing Equipment
Since 1982, OFI Testing Equipment (OFITE) has manufactured instruments and reagents for testing drilling fluids, completion fluids, oil-well cements, core samples, and wastewater.
OFITE offers a complete line of testing equipment and replacement parts for the oilfield service and related industries. Our products are engineered to provide reliability, ease of operation, and user-friendly maintenance to keep downtime to a minimum.

Seward
Seward Limited has been manufacturing and developing the legendary Stomacher® Lab Blender for 40 years. The original and still regarded as the best, more than 8 million food samples a day are prepared on Stomacher® 400 paddle blender units around the world.

Suez Water Purification Systems
SUEZ Water Purification Systems Ltd (formerly Purite Ltd.) manufacture, install and service standard and custom-built water purification systems for use in laboratory, healthcare and industrial applications. We offer unrivalled design and engineering resources and experience in a wide range of water purification technologies.
Visit Suez Water Purification Systems' website for more information

Teledyne Leeman Labs
Teledyne Leeman Labs is a company of scientists, engineers and service professionals that are truely passionate about what they do, and that's atomic spectroscopy. Their mission is to produce world class instruments for elemental analysis. The instruments developed by Teledyne Leeman Labs can be classified into three categories: ICP-OES, DC arc, and mercury analyzers.

Teledyne Tekmar
Teledyne Tekmar has a rich heritage that dates back to 1960. The Total Organic Carbon (TOC) product line has a reputation of meeting the needs of a diverse group of industries with pioneering technology and products for elemental analysis.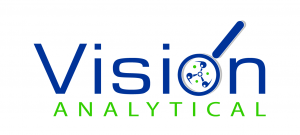 Vision Analytical
Vision Analytical Inc. is a science-led company focused on create solutions for material characterization with best-in-class instrumentation and application expertise in the following area: Particle Size and Shape.